Derby day is one of my favourite days of the whole spring carnival. While the others days such as Oaks and Cup are known to produce fashion of all sorts, Derby day always brings out the more classic outfits.
Black and White is a must!
I am a big believer that if you are going to Derby day, you should not be wearing colour – save that for another day!
On Derby day I wore a Bec and Bridge white Snake Charmer Dress. It was a lot risker than anything I've ever worn on the first day of the carnival, and was going for more stylish rather than class. I teamed it up with a Target fascinator (I know, could not believe it – saved me extra money to spend on cup) Bvlgari earrings and some rnk shoes.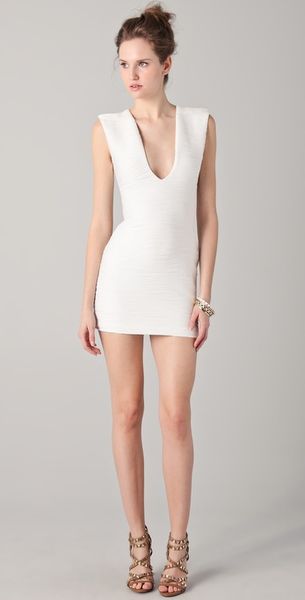 Bec and Bridge Snake Charmer Dress
Celebrity Favourites From Derby Day
Sarah Schofield
Sarah won the fashion on the fields for Derby Day 2012. I love the dress, so simple and elegant but with a playful side to it.
Ashley Hart
Ash is absolutely gorgeous every time I see her at the races. She just shines in this outfit and it really suits her chiselled features.
Heidi Middleton and Sarah-Jane Clarke
The Sass and Bide designers are always one to look out for at the races. I constantly saw them floating around the birdcage showing off their stuff. And that they did. Love love LOVE these outfits!!
Nicole Kidman
Who would I be if I didn't mention good ol' Nicole? I really enjoyed her outfit. The bodice fit around her perfectly (bit dodgy at the boobs) and the hat was to die for. Although I imagine she was probably a bit hot! I'm a massive fan of My Fair Lady so overall Nicole gets two very enthusiastic thumbs up from me.
Laura Dundovic
Although I am not a massive fan of leather at the races, I think Laura can pull it off. However I picked this as one of my favourites because of her amazing fascinator. If you don't know, you always dress around what you are wearing on your head!
Kate Waterhouse
Finally Kate. She just looked amazing in a Dion Lee dress and HatMaker head piece. She really was the epitome of class on Derby Day.