I believe every blogger needs at least one person who inspires them to help them write and create. And for me this person is so important in keeping me motivated. She is also the reason I started blogging in the first place.
I don't know about you guys, but my dreams are often filled with weird stuff that honestly, doesn't make sense sometimes. However, I am going to let you in on a little awkward secret.
My dreams for the last couple of weeks have pretty much revolved around Diane Kruger and her stylist wanting to dress me…


So by now you should be thinking I'm weird, but I have to confess I am obsessed with the style icon, Diane Kruger. So I thought for a little inspiration for me and for you that I would post purely all about her. I love you Diane! You are my inspiration.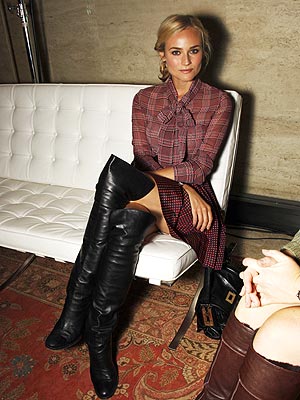 Love
Melbourne and Georgette
xxxx