Writen By Melbourne and Georgette Blogger
It may have been horrible weather, but that didn't stop the women and men of Melbourne coming to the racecourse fashionable and ready to have a great day.
It may just have been the most chic race day yet – with every guest taking a fashion forward approach to their outfits.
The theme of the day, as always, was black and white. It's all about monochrome monochrome and MONOCHROME. What's not to love? However, I feel as if there is one more theme to the day as well, and that is class. Most of the people who made it to Derby Day – and I use most because there are still the odd attendees that feel the need to flash as much skin as possible – were all about staying classy!
I was so excited to attend the event in my Marcs Layered dress in black and a fun custom made fascinator.
Gorgeous Bella Ryan and I
Because of the weather, I teamed up the outfit with a long Zara coat that had a unique collar, just to keep the outfit on edge.
Lots of celebrities attended the event too. The favorite designer – By Johnny!
Here is a look at a few of my favorites!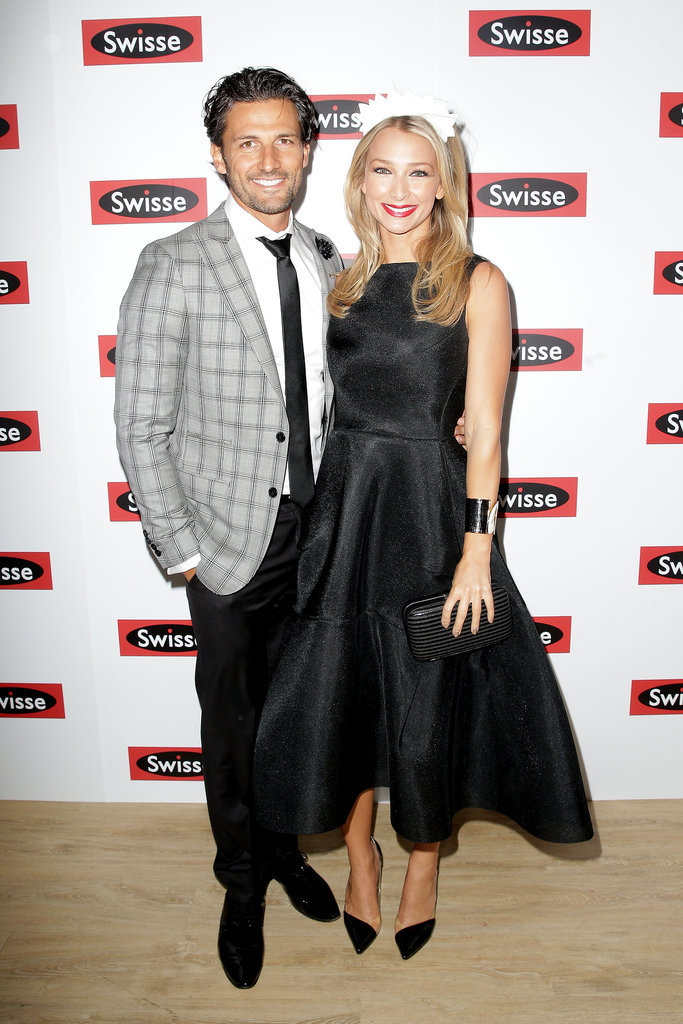 Tim Robards and Anna Heinrich
What's not to love with these two!? Not only are they dressed well, but their bright glow just puts a smile on my face! I wanna use the fake tan they do!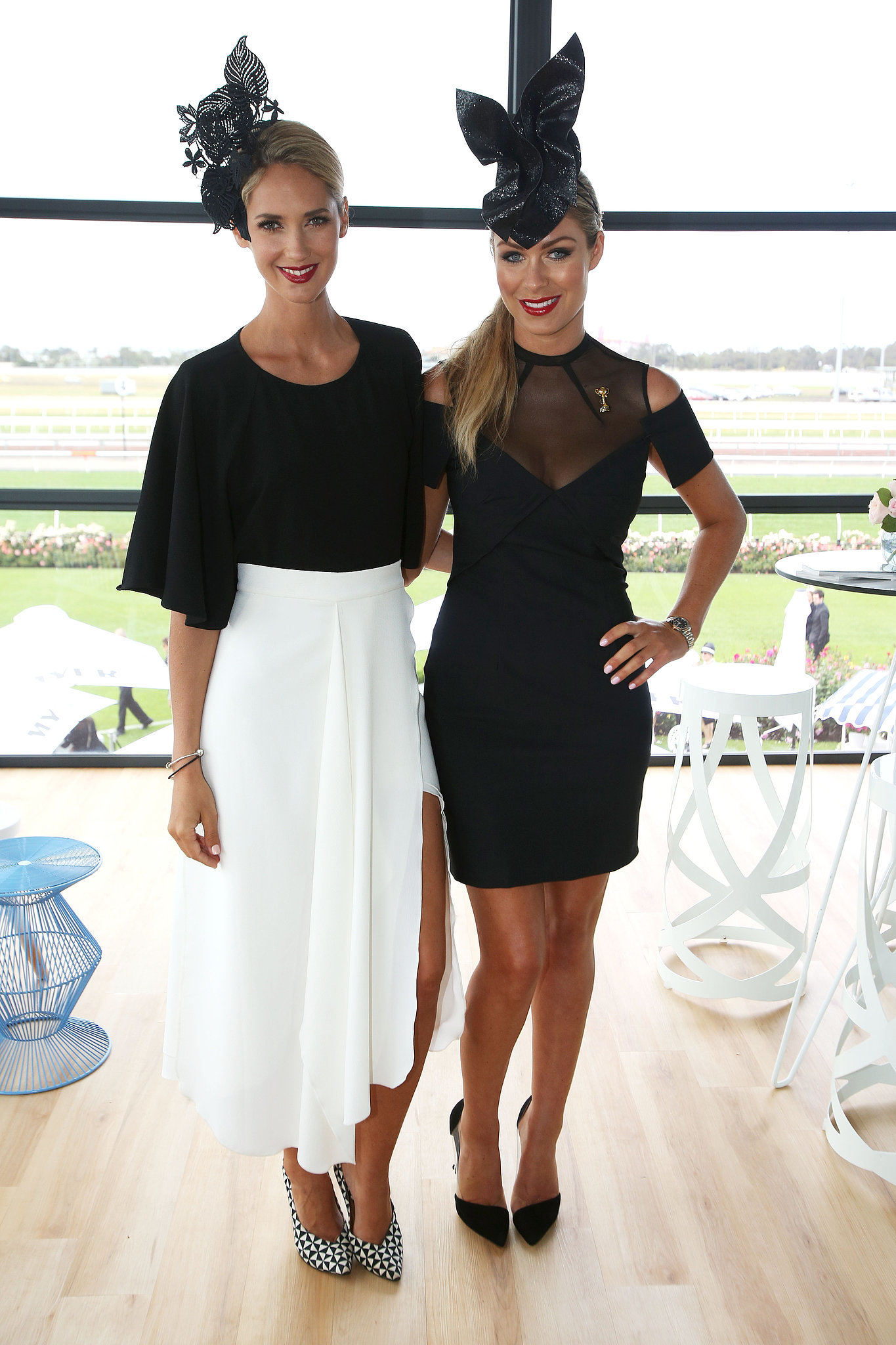 Nikki Phillips and Rebeccah Panozza
Both Nikki and Rebeccah have impeccable head wear on. Nikki had the pleasure of helping host the Fashion on the Fields and this year Rebeccah was the FOTF ambassador. They both look amazing, especially Nikki! Nikki is wearing my favorite Designer – By Johnny. No wonder I'm in love. Readers, please also note their gorgeous shoes – in love!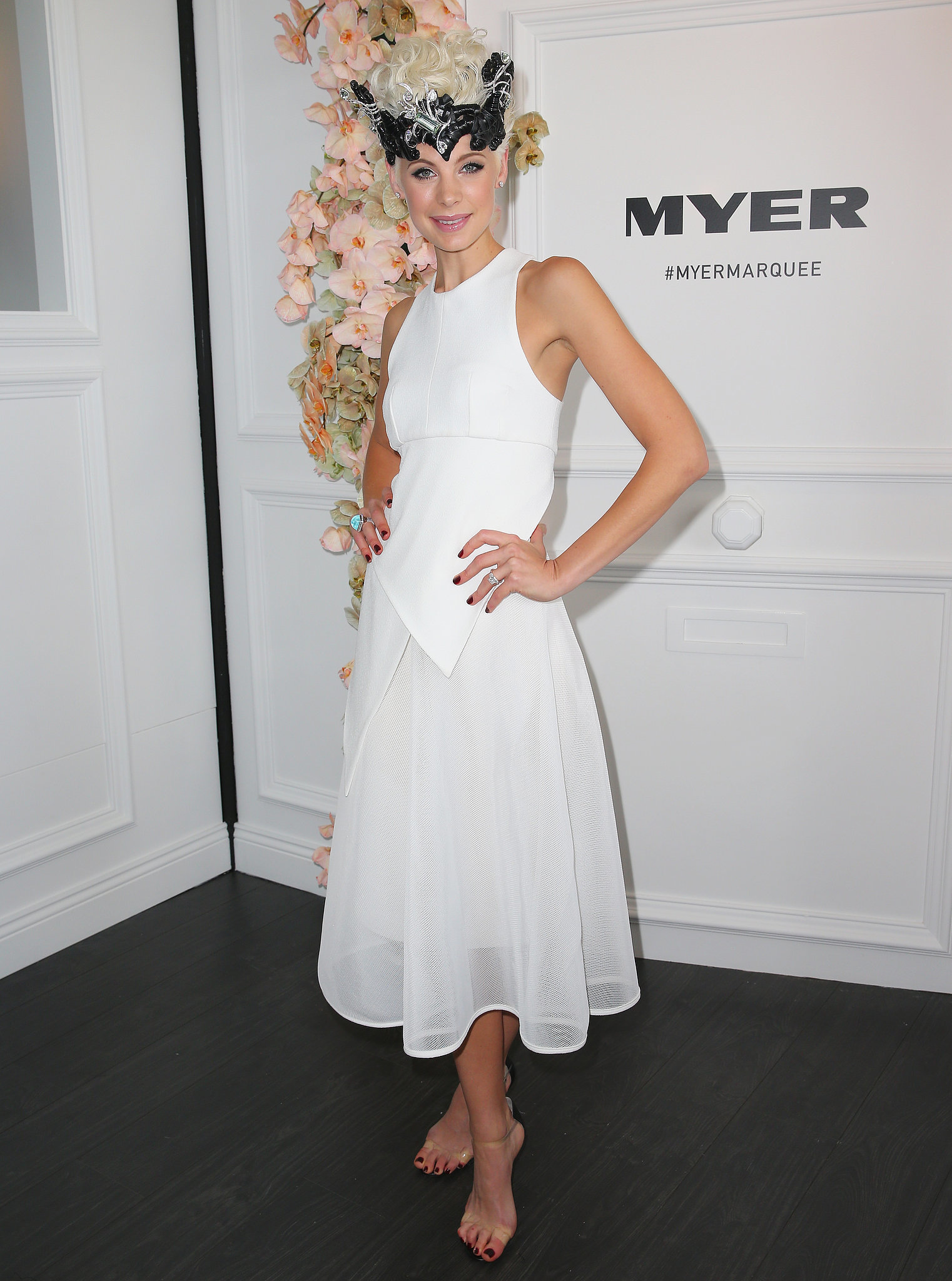 Kate Peck
Kate Peck looks absolutely gorgeous in this By Johnny dress. And her $3 million dollar headpiece is fascinating…see what I did there? One thing I'm not quite sure about is the transparent shoes, a bit too weird for me!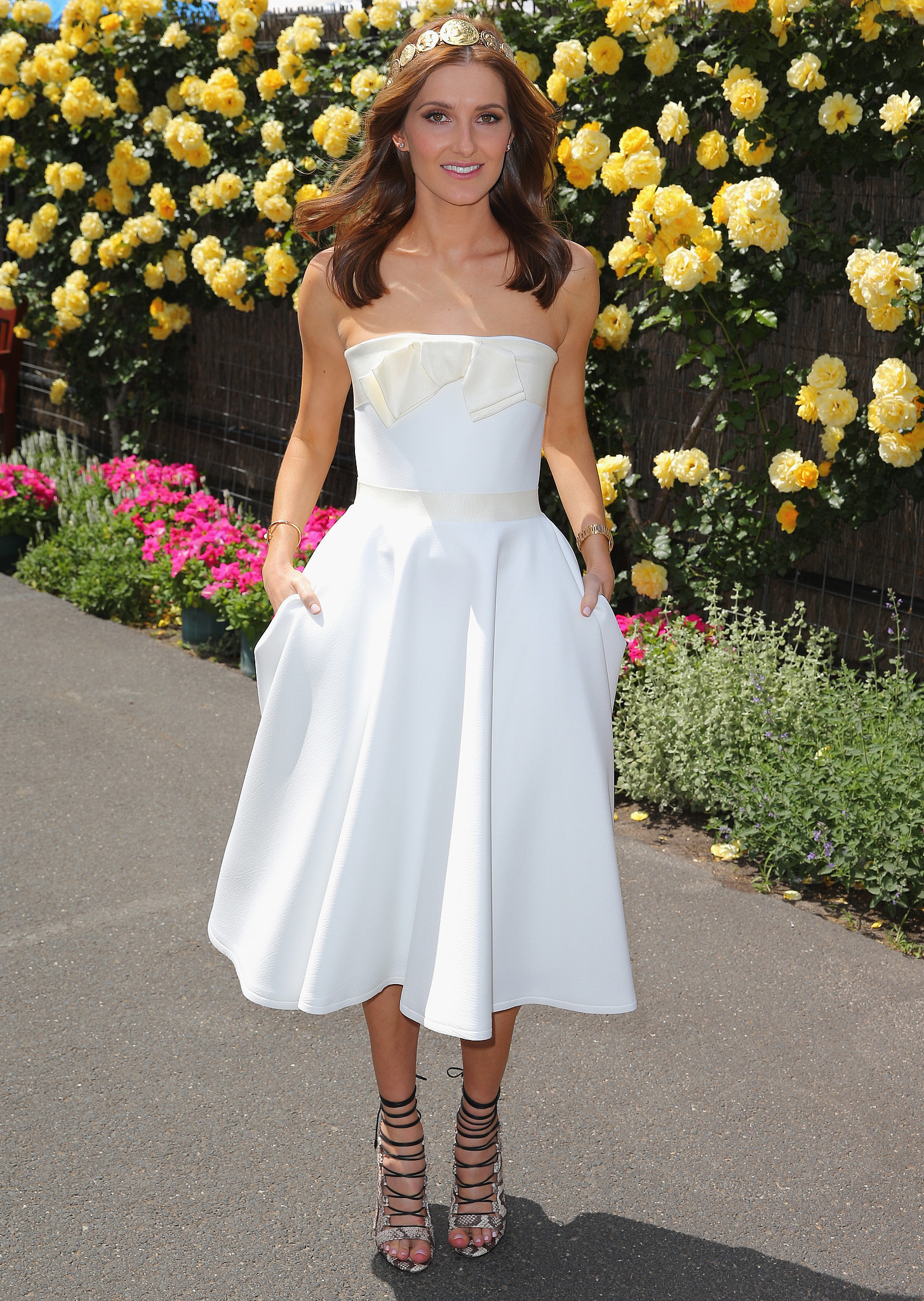 Kate Waterhouse
Kate wears a Lanvin gown in a crisp structured white! Absolutely gorgeous! What I want to know is how she got the sunshine in this photo – she makes it look warm and spring!
The Stenmark Brothers – Jordan and Zac
Oh my….OHHHHH MY! Did it just get hot in here? The absolutely handsome and stylish brothers, Jordan and Zac Stenmark, took my breath away on Derby Day wearing Gucci and Farage! The Mumm's white gloves just make them look like Disney prince's who are coming to rescue me out of a tower…Having both isn't greedy, right?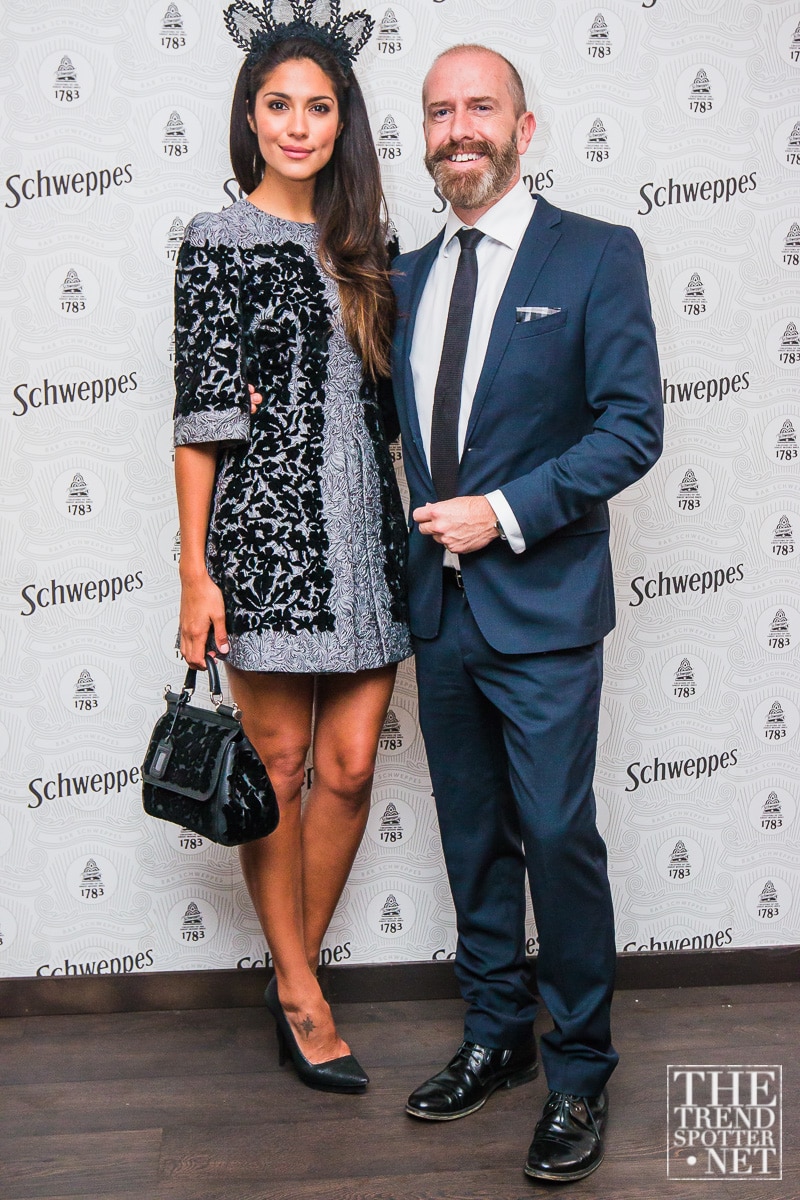 Pia Miller
Pia Miller looked chich and unique at Derby Day. I love the level of detail in the dress and also the headpiece. Very inspirational!
Brodie Worrell
Maticevski. Red Lips. Enough said.
Jodi Anasta
Maticevski again. Can't even deal. So amazing.
I hope you like the fashion as much as I loved it!
Until next post!
x Melbourne and Georgette
(function(i,s,o,g,r,a,m){i['GoogleAnalyticsObject']=r;i[r]=i[r]||function(){
(i[r].q=i[r].q||[]).push(arguments)},i[r].l=1*new Date();a=s.createElement(o),
m=s.getElementsByTagName(o)[0];a.async=1;a.src=g;m.parentNode.insertBefore(a,m)
})(window,document,'script','//www.google-analytics.com/analytics.js','ga');
ga('create', 'UA-56577038-1', 'auto');
ga('send', 'pageview');